Lactation Consultant - RN NICU (per diem)
Company: Saint Peter's Healthcare System
Location: New Brunswick
Posted on: May 3, 2021
Job Description:
Saint Peter's is seeking a Lactation Consultant to join their team.
The Lactation Consultant:
Identifies educational needs of the LDR/Mother-Baby, NICU, Antepartum and Pediatric breastfeeding mother, and nursing staff.
Plans, implements, and evaluates one-on-one and in-service educational programs in conjunction with the Clinical Specialist.
Develops and maintains records and serves as a lactation resource person.
Provides consultation, promotion, and support to medical staff as requested.
Requirements:
Bachelor of Science in Nursing (BSN) preferred
Current licensed Registered Nurse in the State of New Jersey.
Possesses and maintains current IBCLC (International Board Certified Lactation Consultant) certification.
Must have NRP (Neonatal Resuscitation Provider Certification)
Prior experience working with breastfeeding mothers onan inpatient and/or outpatient basis.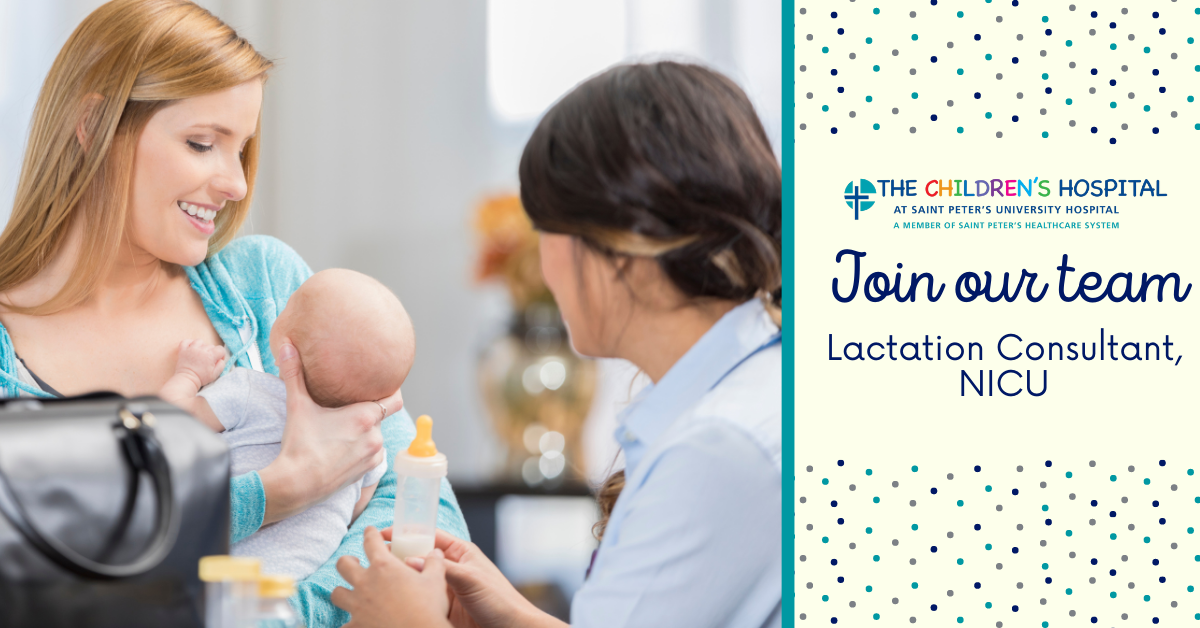 Grade 123
Job Posted by ApplicantPro
Keywords: Saint Peter's Healthcare System, New Brunswick , Lactation Consultant - RN NICU (per diem), Other , New Brunswick, New Jersey
Didn't find what you're looking for? Search again!